Erina
NSW Covid-19 Lockdown Update:
*Due to Covid-19 Lockdown Restrictions our Erina store is only open for Call And Collect. We apologise for any inconvenience this may cause. 
HOBBYSEW CALL AND COLLECT
Our NSW stores are currently closed due to lockdown orders.
However our CALL AND COLLECT service is available now for your convenience!

ERINA | Thursday, 10am-3pm | 02 4365 1127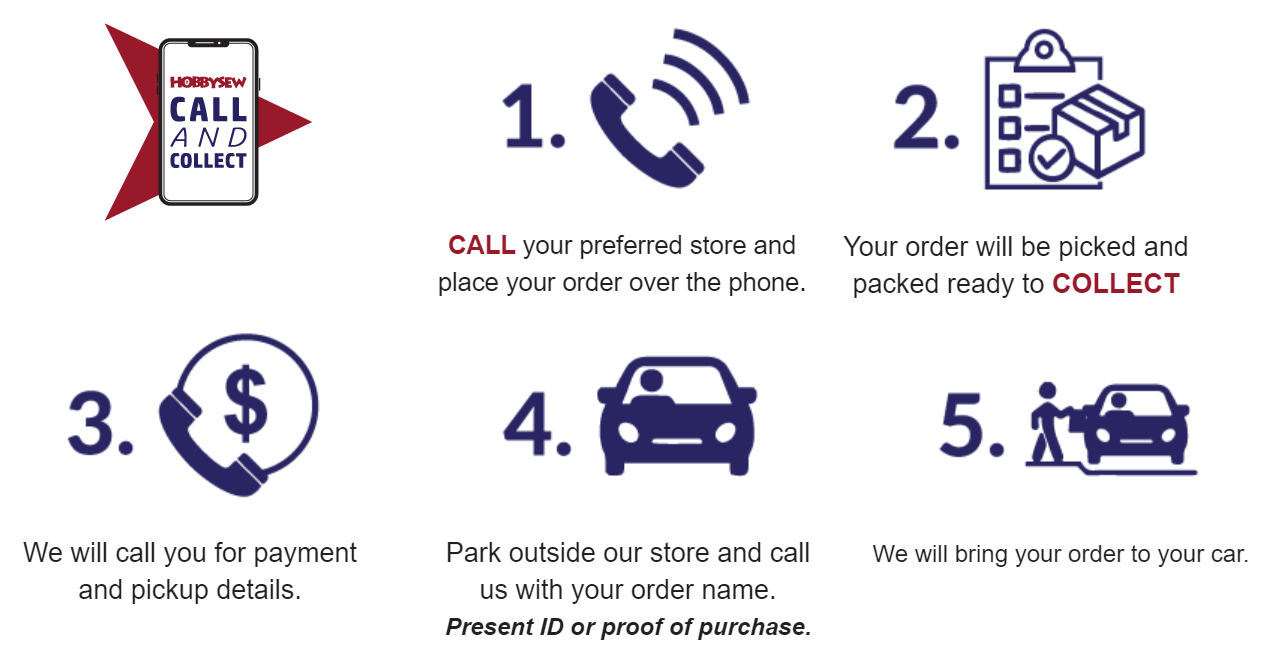 Please leave us feedback
Our newest Hobbysew shop opened on Saturday, the 4th of February 2012 at Erina Fair Shopping Centre. We situated right in the middle of it all, in what is known as the Hive, beside the Hoyts cinema complex, where all the lifestyle shops and restaurants are grouped.

The Janome Sewing Centre has been relocated inside Hobbysew. It is greatly expanded with lots more goodies on offer, a much larger range of machines, which will include Husqvarna, Brother and Handi Quilter, and all the accessories that go with them. And sewing furniture! There is a completely assembled range of sewing furniture on display so you can have a look at how nice your sewing room could look with everything neatly stored away in made-for-purpose drawers and cupboards.

And of course, the main attraction at any Hobbysew store is the enormous range of quilting fabrics and the new Erina store will stock one of the largest ranges outside of Sydney – over 3,000 different patterns and styles – making Hobbysew Erina the most beautiful handcraft store ever opened on the Central Coast.

A quilter's paradise and crafter's specialist store, it will support quilting and sewing enthusiasts as well as club members. One of the leading retailers of Janome, Bernina, Brother, Husqvarna, Elna, and Singer Sewing Machines
We also have the latest fabric and accessories from leading brands such as Hemline, Sew Easy, Triumph, Klasse, Habeesavers, Quilt Club, Bowtique, Celebrate, Classic Knit, Koala Yarn, Krafty Savers, Metro, Sew Tasty, Papercraft, QA threads, Sew Easy Sashiko, Sew Sweet, Tailormade, Triple S fabrics, Unitrim, Addi, Au Ver au Soie, Bergere, Bohin, Brother, Daylight, Diamond Dotz, Fiskars, Gutermann, Helmar, Furniture, Madeira, Mill Hill, Mundial, Naturalight, Ottlite, Pony, Rasant, Seam Fix, Tsukineko and more!

Layby Accepted Please click here for details.
We stock a huge range of brands
Location and parking
The easiest place to park is in the Red carpark and then walk to the right hand side exit which brings you straight past Hobbysew.