Our Stores
NSW Covid-19 Lockdown Update:
Due to the current lockdown orders, our NSW/Sydney stores are CLOSED until further notice. We apologise for any inconvenience this may cause. 
HOBBYSEW CALL AND COLLECT
Our NSW stores are currently closed due to lockdown orders.
However our CALL AND COLLECT service is available now for your convenience!
 
CALL AND COLLECT service available at the following Hobbysew locations only:
FIGTREE | Tuesday to Friday, 10am-3pm | 02 4229 8188
KINGS PARK | Monday to Friday, 10am-3pm | 02 9621 4000
PENRITH | Tuesday & Thursday, 10am-3pm | 02 4731 3061
TOP RYDE | Thursday & Saturday, 10am-3pm | 02 9877 5067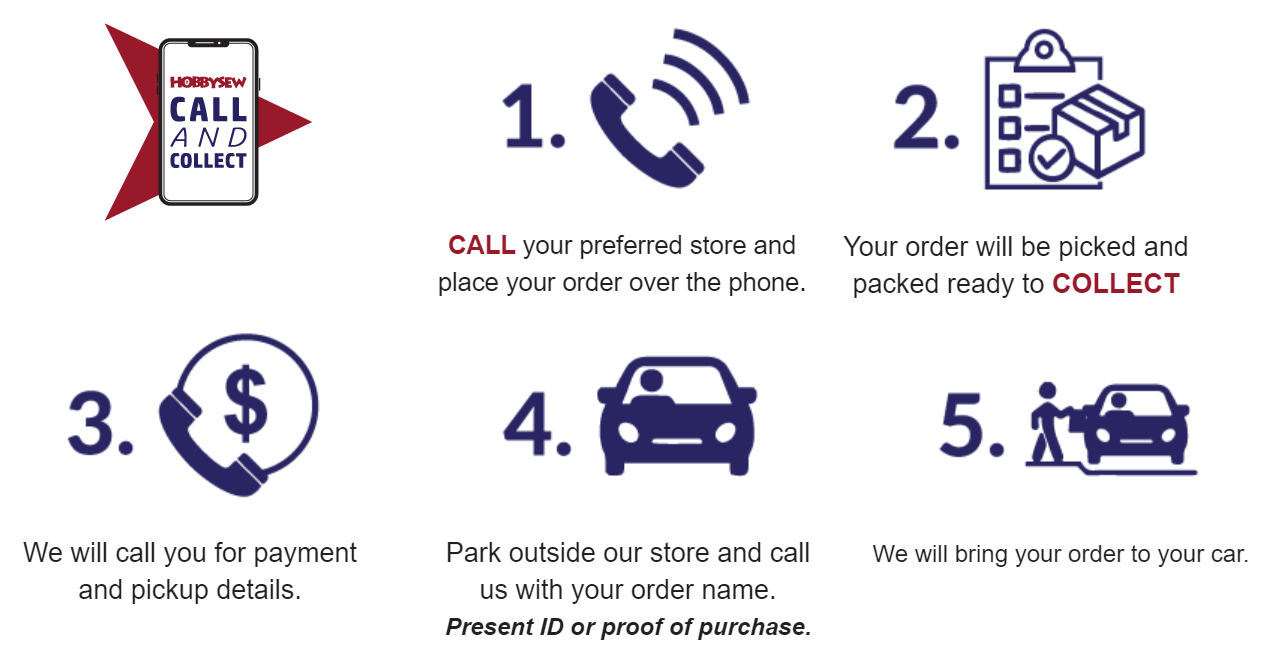 Belconnen Store is currently unaffected and will operate as usual.
We have stores in the locations below. Select the store that is most convenient for you to view more details.
We also have the latest fabric and accessories from leading brands such as Hemline, Sew Easy, Triumph, Klasse, Habeesavers, Quilt Club, Bowtique, Celebrate, Classic Knit, Koala Yarn, Krafty Savers, Metro, Sew Tasty, Papercraft, QA threads, Sew Easy Sashiko, Sew Sweet, Tailormade, Triple S fabrics, Unitrim, Addi, Au Ver au Soie, Bergere, Bohin, Brother, Daylight, Diamond Dotz, Fiskars, Gutermann, Helmar, Furniture, Madeira, Mill Hill, Mundial, Naturalight, Ottlite, Pony, Rasant, Seam Fix, Tsukineko and more!