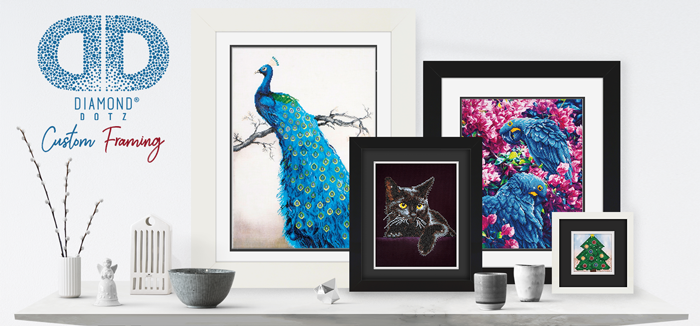 ---
To select the right frame for your design, please select your Diamond Dotz product first. This can be done either by series number or by design size.
SELECT DESIGN FOR FRAMING
We have custom made frames ready to order for the designs below. Simply click on the design to choose your framing options. If you do not find your design, contact us for support. Please note: We do not provide the glass for our frames, for shipping and safety reasons. Each frame is manufactured with enough space to accommodate glass. If you require glass your local framer can cut to order.
SELECT FRAME STYLE
Choose from our available range of frames. Please note, the image does not come with the frame and is for your reference only.