Accessories Range

ABOUT
Hobbysew stocks a massive range of sewing accessories. Sewing accessories refer to handy tools that help making your creative task easier whether it is sewing, knitting, crafting etc.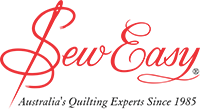 Sew Easy has developed a much larger range of quilting products, such as hand tools, accessories, and other quilting products, and always with the same commitment to make every product truly useful, and to manufacture them to the highest quality standard.

Sewline is dedicated to providing quality craft products that are enjoyable to use and have a high performance standard. They continually working on new products and are committed to ensure to be the best in its class.


Hemline is 100% Australian owned and contains more than 1,000 sewing and craft essentials. They continued to go from strength to strength, with steady growth and great international success.


Bernina offers you a wide selection of specialty accessories for sewing, quilting, embroidering and serging.

Brother is a leading brand that produces quality products for the sewing market and recognised for delivering product innovation and customer satisfaction.

Handi Quilter is known for its leading customer relations and technical solutions teams focus on quilters' needs every day. They aim on building the highest quality machines and accessories in the quilting industry.

Husqvarna has been at the forefront of sewing innovation. Renowned for best in class quality and unique Swedish innovations, HUSQVARNA VIKING® has spread the joy of sewing for over 140 years.

Janome has a huge range of feet, bobbins, needles, hoops and more. Sew with confidence knowing that there is a right tool to meet your needs.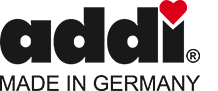 Addi are a forerunner in the knitting world and consistently innovate. Addi products are of the finest quality and have a hugely sought after product range. Completely sustainable, traceable and manufactured under fair conditions. They are famous for their premium needles and crochet hooks.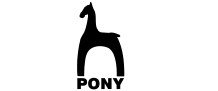 Pony are backed by technical excellence which has enabled the company to continuously improve upon manufacturing methods thereby improving product consistency and manufacturing efficiency. The quality of their products is assured by an established system of controls and checks at every stage of assembly.


Nurge aims to be the pioneer of quality and originality while imagining and producing the non-existent or else enhancing what is already existent.

"Did you know?"
is a selection of cool, handy tools that can make your sewing and crafting easier. It is sometimes the simple things in life that makes a big difference. This section, helps narrow down items, providing inspiration and making shopping fun.

Clearance
has a range of patchwork, tools, sewing accessories, gifts and more. All 50% or more off retail price.