HOBBYSEW CALL AND COLLECT
Our stores are currently closed due to lockdown orders. However our CALL AND COLLECT service is available now for your convenience! 
CALL AND COLLECT service available at the following Hobbysew locations:
ERINA | Thursday, 10am-3pm | 02 4365 1127
FIGTREE | Tuesday to Friday, 10am-3pm | 02 4229 8188
KINGS PARK | Monday to Friday, 10am-3pm | 02 9621 4000
HORNSBY FACTORY OUTLET | Friday, 10am-3pm | 02 9477 5885
PENRITH | Tuesday & Thursday, 10am-3pm | 02 4731 3061
TOP RYDE | Thursday & Saturday, 10am-3pm | 02 9877 5067
*Call And Collect Belconnen is currently unavailable.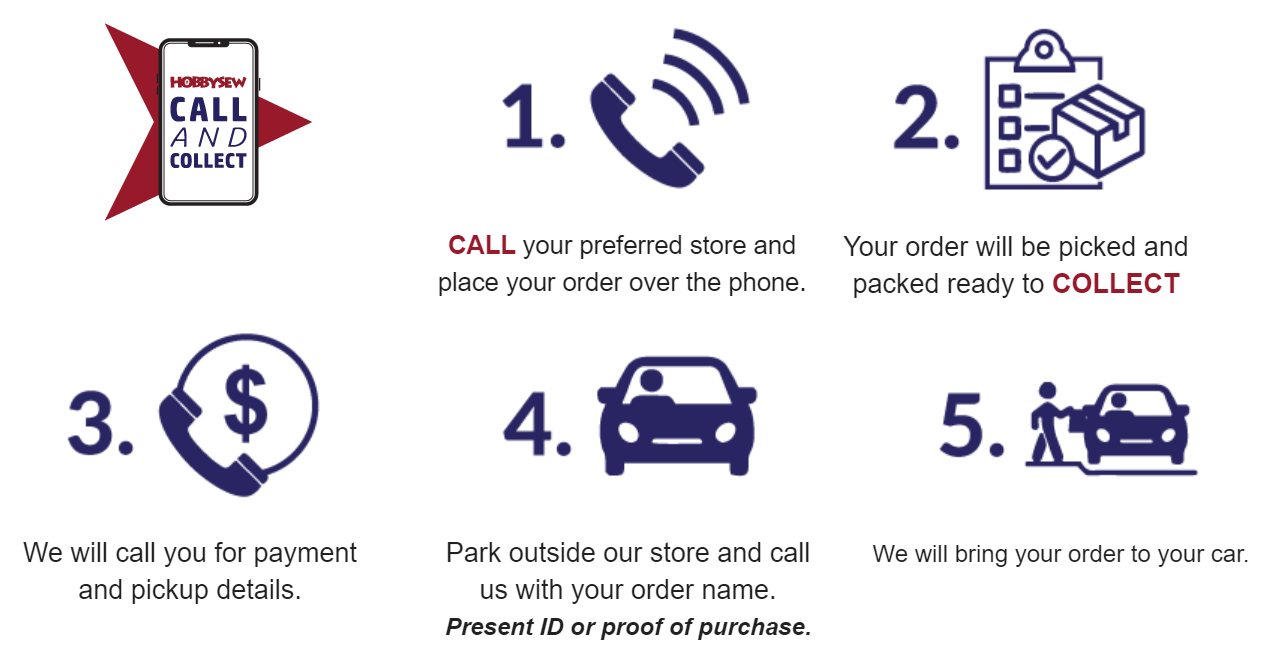 Terms and conditions: To use the Call And Collect service customers can only collect from the store the order was originally placed and are to drive to the store for collection. Our stores are closed to the public during lockdown and customers are not permitted in store to browse or purchase product. Change of mind or exchanges are not permitted once your order is collected.