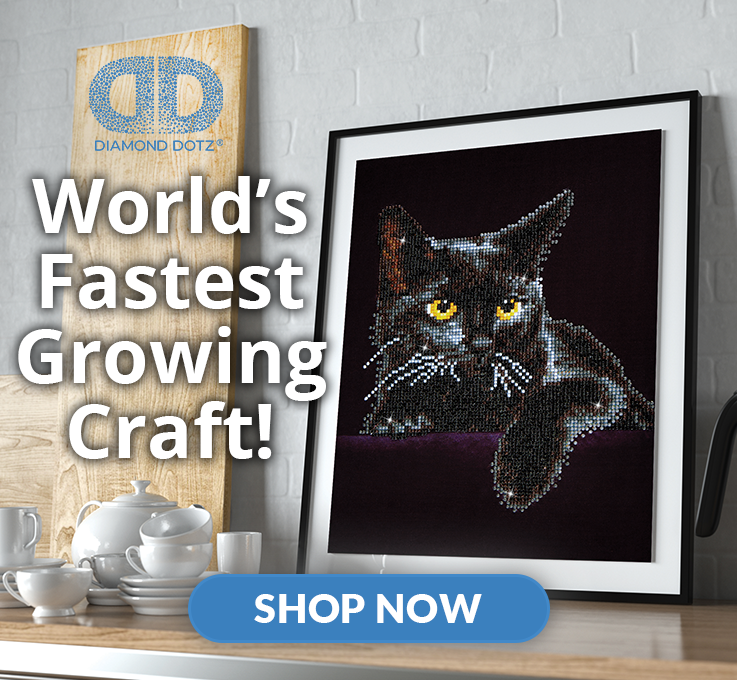 ABOUT
Diamond Dotz® is a new craft where you make beautiful designs using tiny "Diamond" like facets. These amazing kits come with everything you will need to complete your spectacular work. Easy and relaxing to do, the end result is an exquisite Diamond Dotz design that is visually spectacular which produce a stunning shimmery effect. The kits range from beginner to advanced which gives crafters of all skill levels the opportunity to quickly advance to more challenging projects.
ALL KITS INCLUDE
HOW TO DOT YOUR DIAMOND DOTZ®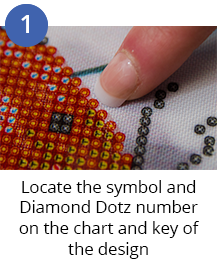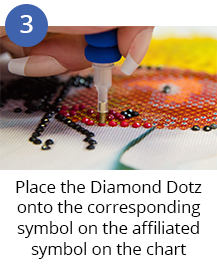 HOW TO FRAME YOUR DIAMOND DOTZ®
Our frames are hand made in Australia from imported materials and assembles from a variety of timbers and compounds. Our frame quality is premium grade and the molding is cut on a precision 45° angle, to ensure that each corner cut matches and comes together in a seamless right angle.

Our mount boards are acid free and computer precision cut with a beveled edge. We go that step further to add brilliant depth to out mount board, by added an extra layer of mount boards, so every frame has a double mount board. When you have the correct proportions of frame and mount board with its darker bottom layer, helps to draw the eye to the detail in the picture. This is a key element to enhancing the focal point of any framed work.
DIAMOND DOTZ® SERIES




If you would like to know more please contact us