Brother
June EOFY Catalogue
Brother June EOFY Catalogue AVAILABLE NOW!
End Of Financial Year Sales are here with Brother - Available in-store or online at Hobbysew until the 30th June 2020 while stocks last.*

Download Catalogue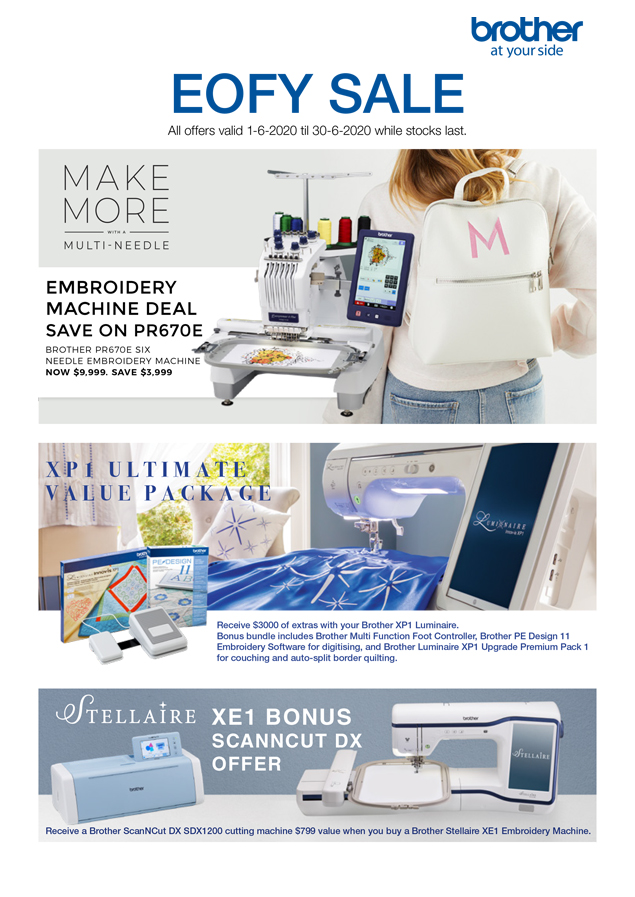 Page 1 of 1
* Note stock may vary. Please contact your nearest Hobbysew store for in-store availability.