Klasse Machine Needles

ABOUT
Klasse is a high quality range of machine needles, offering the best in machine quality.

FEATURES
Made to the German GSN standards which are the highest in the world
Uses the latest integrated technology
Made to a higher degree of hardness and tempering to protect the sewing machine

MACHINE NEEDLE RANGE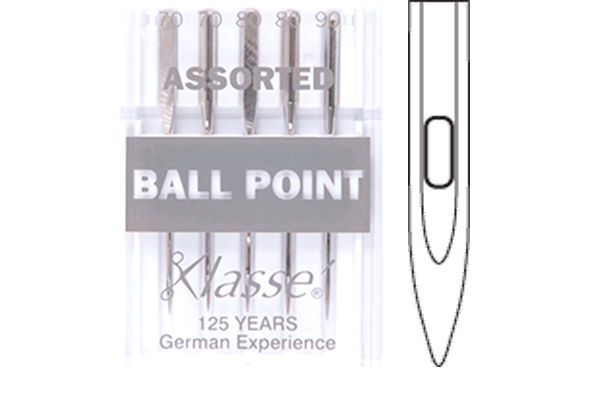 Ball Point
The Ball Point tip is more rounded and is intended to push the fabric fibres apart rather than cutting them. This avoids the knit fabric laddering or running after stitching. Threads such as polyester or polyester/cotton blends are best for this needle range. Ball Point is perfect for cotton knits, interlock, rib knits, fleece, double knit, and so most knit fabrics.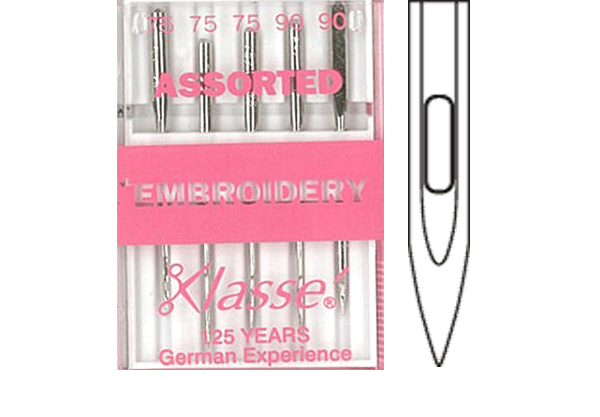 Embroidery
The Embroidery needle is specially created for machine embroidery using Rayon, Polyester or Cotton machine embroidery threads. The needle features a wider hole to allow the thread to pass freely. It also has a pontoon scarf with oversize bump to reduce the chance of skipped stitches which can occur when fabric is flexing up and down with the fast moving embroidery stitch.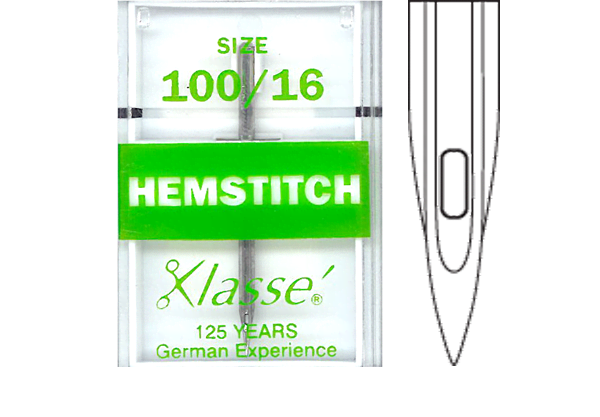 Hemstitch
The single "wing" blade on the side of this needle cuts a narrow hole in the fabric, creating the popular heirloom-style decorative stitching.
If you would like to know more please contact us