Janome Embroidery Machine - MC400E Memory Craft
Product information
+ Bonuses Worth $119!
Janome's Special Bonus items!

1 x RE10b Hoop PN 864407003 $119

*Offer valid from 1st June 2018 to 31st Aug 2018 or while stocks last.




Memory Craft - MC400E - Embroidery Machine
RRP $2,799.00
The Memory Craft 400E is an embroidery only model with advanced editing capabilities. You can design and create in the Edit Screen selecting from the machines built-in designs which include 160 embroidery designs, 6 fonts for monogramming, border designs and normal sew patterns, the possibilities are endless. How easy is it for you personalize, embellish and monogram home décor items, clothing and accessories. The MC400E has a maximum embroidery size of 200 x 200mm. Embroidery designs are easily imported to the machine via a USB Stick (up to 16GB) these imported designs can also be edited through the machine's advanced on-screen editing functions; navigation through all of these features is so easy using the LCD colour touchscreen.
---
Features:
Machine Size – W566 x H335 x D397mm
Work Space – 303.5 x 120mm (W x H)
Machine Screen - bright backlit LCD colour touch screen
Needle Threader – Built-in one hand type threader
Built-in Embroidery Designs - 160
Built-in Embroidery Fonts - 6 + 2/3 Letter Monogramming, Border & Normal Sew Stitches
Embroidery Speed – 400 up to 860 stitches per minute
Maximum Embroidery Area – 200 x 200mm
Maximum Stitches per Design - 200,000
Built-in Memory - 3MB
Embroidery Unit – bed mounted type
Set Menu - personalize the machine functions
Automatic Thread Tension - yes
Jump Thread Trimming - yes
Auto return after thread breakage – yes, on thread breakage, carriage will automatically return to break point
Stitch Travel - Yes, every 1, 10, 100 stitches or jump direct to desired point
Automatic Thread Cutter – automatically cuts upper & lower thread at the same time, pulling top thread to underside
Pattern Trace – yes + double basting trace
Easy Set Bobbin - yes
Easy Set Bobbin Winder - yes
Upper Thread Sensor - yes
Bobbin Thread Sensor - yes
Presser Foot Lifter Safety Devise – yes
Stop/Start Button – yes
Lighting – 2 white LED lights
Media Type – 1 port for USB Stick
USB Stick – able to use up to a 16GB
Multi Language - 13 languages (English,French,Spanish,German,Dutch,Italian,Swedish,Finnish,Russian,Portuguese,Polish,Japanese,Turkish)
Design Resize – yes, down to 80% – up to 120%
Rotate – yes, clockwise & counter clockwise in 1° degree and 45° degree increments. Plus, able to rotate large designs in Edit Mode the design will grey out when outside hoop and re-colour when back inside hoop
Flip – yes, vertical and horizontal
Drag – yes
Re-editing Function – yes, able to return design from Ready to Sew Screen back to Edit Screen for re-editing
Zoom in the Editing Window – yes, able to zoom in for fine detail when connecting designs or editing
Copy and Paste – yes
Arcing – yes
Combining Designs – yes
Sewing Order – yes
Adjust the Hoop Position – yes, both vertical and horizontal
Grid Line – able to adjust to 10mm, 20mm & 30mm
Corner Layout Function– yes
Single Colour Sewing – yes, able to sew a multi-coloured design in a single colour without stopping
Thread Colour Change – Yes
Customizing the Display Colours – yes, able to change colours within a design on screen
Grouping – yes in Edit Mode able to group 2 or more designs and move them. Plus, you can colour group if 2 or more of same design are to be sewn in a single hooping
---
Standard Accessories:
Embroidery Hoop SQ20b – 200x200mm
SQ20b Hoop Template
Set of Magnets for Hoops
5 x Janome Plastic Bobbins
2nd Embroidery Bobbin Case with high tension setting
Screw Driver - large
Screw Driver – flat plate type
Embroidery Scissor
Set of Needles
2 x Large Spool Holders
2 x Small Spool Holders
2 x Special Spool Holder
Extra Spool Pin
Touch Panel Stylus
Embroidery Foot P - metal
Quick Reference Chart
Instruction Book
Instructional DVD
Power Cord
Machine Dust Cover
Note: Images used are for illustrative purposes only.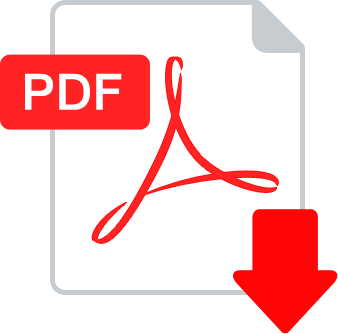 ---
HOBBYSEW GUARANTEE AND MANUFACTURER'S WARRANTY: