Janome MC500E - Embroidery Machine
Product information
Free Delivery + Bonuses Worth $518.95!
Double-sided bobbin box with 50pcs of bobbins.

Janome's Special Bonus items!

1 x JANOME Aritistic Digitizer Jr. PN 202395007 $499

*Offer valid from 1st June 2018 to 31st Aug 2018 or while stocks last.

Memory Craft - MC500E - Embroidery Machine
RRP $3,499
Now designers can create projects to reflect their personal sense of style with the Memory Craft 500E. It's easy to personalise, embellish and monogram home décor items, garments and accessories. With 160 built-in embroidery designs and 6 fonts for monogramming, the possibilities are endless. The MC500E has a maximum embroidery size of 7.9"x11" (200 x 280mm) and an extra wide table.
Designs are easily imported through a USB and edited through the machine's advanced on-screen editing functions. Navigation through all of these features has become easier with the MC500E's new LCD colour touchscreen.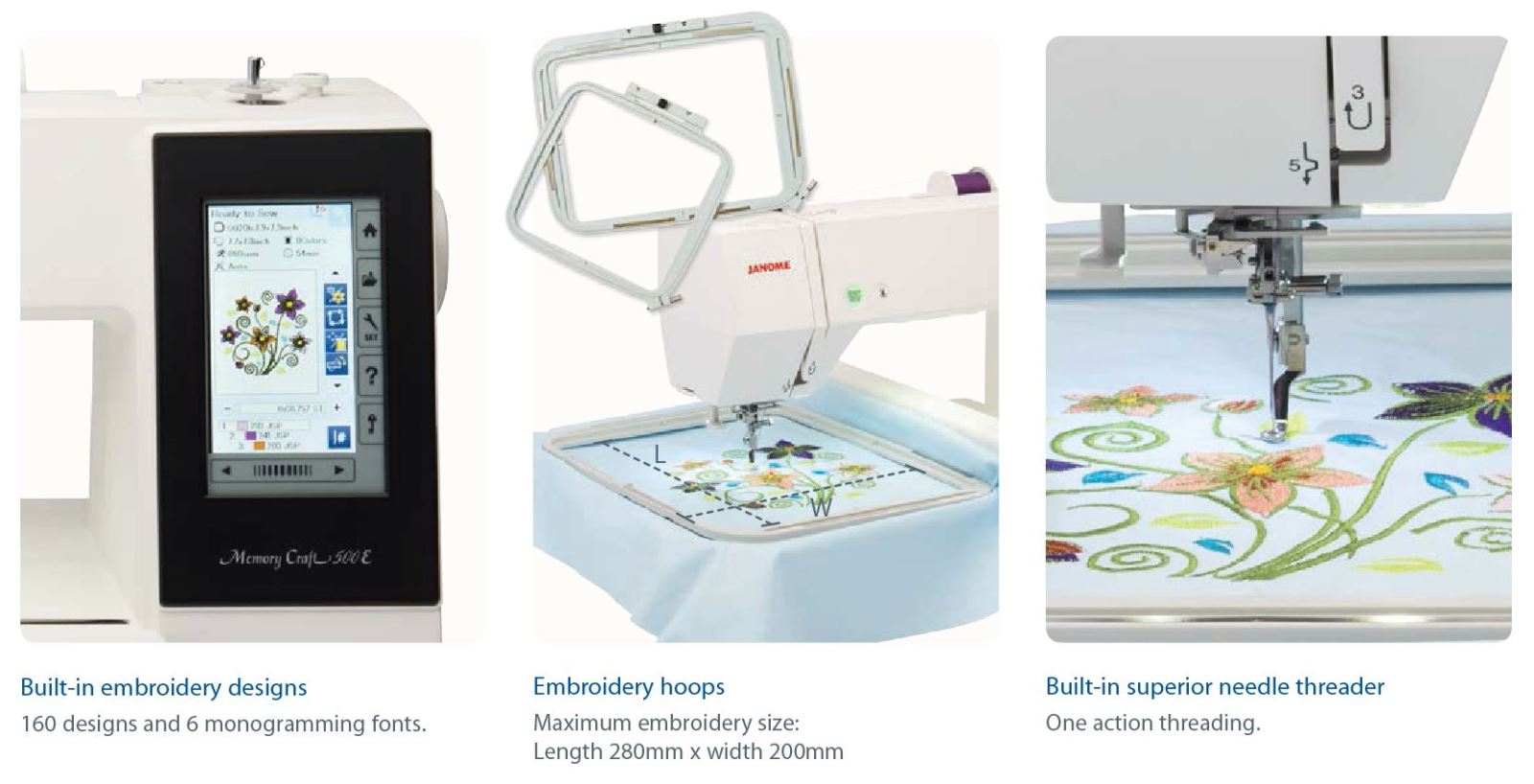 ---
Features:
Machine Size - W600 x H330 x D450mm
Work Space – 303.5 x 120mm (W x H)
Machine Screen - bright backlit LCD colour touch screen
Needle Threader – Built-in superior needle threader
Built-in Embroidery Designs - 160
Built-in Embroidery Fonts - 6 + 2/3 Letter Monogramming, Border & Normal Sew Stitches
Embroidery Speed – 400 to 860 stitches per minute
Maximum Embroidery Area – 200 x 280mm
Maximum Stitches per Design - 200,000
Built-in Memory - 3MB
Embroidery Unit – bed mounted type
Set Menu - personalise the machine functions
Automatic Thread Tension
Jump Thread Trimming
Auto return after thread breakage – yes, on thread breakage, carriage will automatically return to break point
Stitch Travel - every 1, 10, 100 stitches or jump directly to the desired point
Automatic Thread Cutter – automatically cuts upper & lower thread at the same time, pulling top thread to underside
Pattern Trace + double basting trace
Easy Set Bobbin
Easy Set Bobbin Winder
Upper Thread Sensor
Bobbin Thread Sensor
Presser Foot Lifter Safety Device
Stop/Start Button
Lighting – 5 white LED lights in 3 locations to illuminate your work area and give you shadow free sewing
Media Type – 2 ports: USB Stick and USB computer cable
USB Stick – able to use up to a 16GB
Multi-Language - 13 languages (English, French, Spanish, German, Dutch, Italian, Swedish, Finnish, Russian, Portuguese, Polish, Japanese, Turkish)
Design Resize – 80% – 120%
Rotate – Clockwise & counter clockwise in 1° degree and 45° degree increments. Plus, able to rotate large designs in Edit Mode the design will grey out when outside hoop and re-colour when back inside hoop
Flip – Vertical and horizontal
Drag
Re-editing Function – Able to return design from Ready to Sew Screen back to Edit Screen for re-editing
Zoom in the Editing Window – Able to zoom in for fine detail when connecting designs or editing
Copy and Paste
Arcing
Combining Designs
Sewing Order
Adjust the Hoop Position – Both vertical and horizontal
Grid Line – Able to adjust to 10mm, 20mm & 30mm
Corner Layout Function
Single Colour Sewing – Able to sew a multi-coloured design in a single colour without stopping
Thread Colour Change
Customising the Display Colours – Able to change colours within a design on screen
Grouping – In Edit Mode able to group 2 or more designs and move them. Plus, you can colour group if 2 or more of same design are to be sewn in a single hooping
Computer Software – Embroidery Editor allows you to create using existing designs/lettering/monogramming and save to a USB Stick or send directly to machine via USB cable connection
---
Standard Accessories:

Embroidery Hoop RE28b – 200 x 280mm
RE28b Hoop Template
Embroidery Hoop SQ20b – 200 x 200mm
SQ20b Hoop Template
Set of Magnets for Hoops
Extra Wide Table
5 x Janome Plastic Bobbins
2nd Bobbin Case with high tension setting
Screw Driver - large
Screw Driver – flat plate type
Embroidery Scissor
Set of Needles
2 x Large Spool Holders
2 x Small Spool Holders
2 x Special Spool Holder
Extra Spool Pin
Touch Panel Stylus
Embroidery Foot P - metal
Quick Reference Chart
Instruction Book
Instructional DVD
PC Software – Embroidery Editor
USB Cable
Power Cord
Machine Dust Cover

Inbuilt Embroidery Designs

Large Colour LCD Touch Screen

Inbuilt font and lettering for ready to go monogramming.
Click on the link below to learn more.
(Items may be different to what is shown in the video)
Click on the brochure below for more information.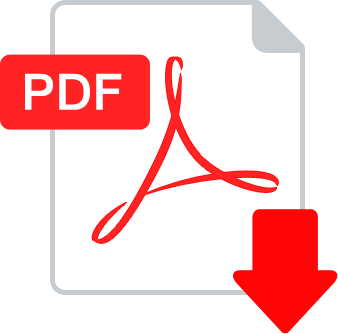 Note: Images used are for illustrative purposes only.
With high-end machines, please allow up to 10 working days for delivery.
---
HOBBYSEW GUARANTEE AND MANUFACTURER'S WARRANTY:

Reviews
John 13rd Apr 2017

Brisbane


Bought this for my wife but I use it as well.
The great thing about this machine is the ease of use. The hardest part is putting the hoop on the garment. Make sure you use proper backing. Needle threader is great. You can easily download patterns on USB. Just buy a normal USB. Don't listen to bullshit about special janome one you have to buy. Spend the money on janome thread because is the best and will not break. Plus looks better. You can adjust tensions on the machine for the thread, upper and lower.
Bad thing about this machine, well only one thing is buy a thread holder stand to stretch the thread a bit before going through the machine because when the thread comes off the roll it has been on there for a while and can twist and tangle easy so really not machines fault.
Oh and thread ain't cheap when you have to buy lots of colours. But my best thread is glow in the dark thread, good for the kids. $30 a roll a bit extreme but worth it.
Buy the machine. So easy to use. Don't forget to download the files of internet for patterns Jef or appliqué pattern are best but might have to pay. I have payed for a few and they are cheap and worth it. Make sure "instant" download when you buy.




More reviews