Triumph Triumph - Hand Sewing Machine
Product information
Triumph - Hand Sewing Machine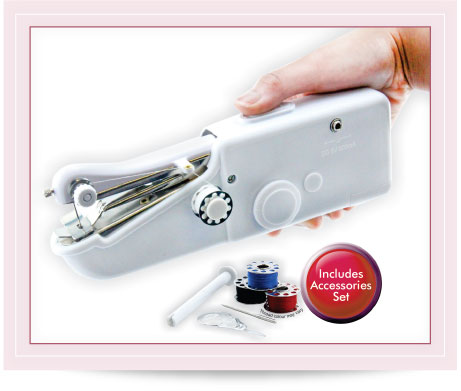 Dimensions: H7 x W21 x D5cm
Perfect for on the spot repairs.
Lightweight and powerful.
Uses standard machine needles.
Can be used on denim, wool, silk, crafts or drapes.
Can sew up to 1.8mm thickness.
Single thread.
Single speed.
Batter powered (uses 4x AA batteries – not included)
Uses DC 6V power – not included.
Note: Images used are for illustrative purposes only.
NT1001|9317385279657