100%
Cotton plain fabric for patchwork quilting & crafts

We have a wide range of Homespun solid fabric ranges available from leading manufacturers such as Moda Bella, Kona, and Triple S. These brands are known for their:

Moda Bella Cotton Solids - Premium Homespun
Bella Cotton Solids are designed to coordinate with all Moda fabric ranges. Moda Bella Cotton Solids is renowned for its consistency, and is a lighter weight to Kona and other brands.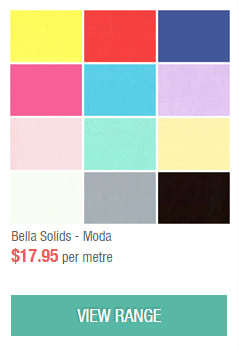 Triple S Homespun
Quality economical homespun range for quilters. Currently comes in all the main key colours. This popular Homespun solid range in Australia is continuing to grow.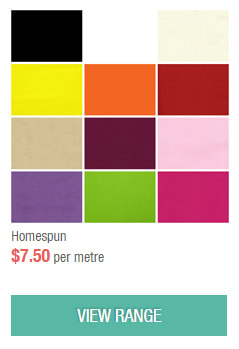 Robert Kaufman Kona Cotton - Premium Homespun
A Beautiful medium weight, high colour density Home spun. Hobbysew stock online Black, White and Natural. In Store, there is a further Variety.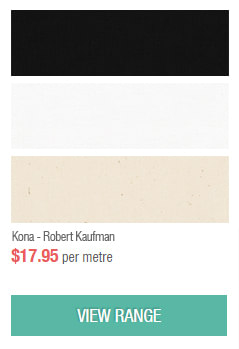 You may also like:





or view all fabric ranges.